FOSS4G SotM Oceania 2020
About the Conference:
The FOSS4G SotM Oceania Conference was planned to be an in-person international conference in Suva, Fiji. Unfortunately, we aren't able to travel to Fiji, so we're having a hybrid event.
This year's event is a hybrid online/in-person event, with hubs being organised in cities across the region, from Perth in the west to Rarotonga in the east, and many places in between.
The conference has two components:
A broadcast of keynote presentations from across the region, bringing the brightest and most thought-provoking ideas to your screen.
An in-person hub with presentations by people near you, and the opportunity to gather with uld friends and meet new geospatial practitioners from your area.
Live Streaming:
You can live stream the event by registering for the webinar.
Conference Content: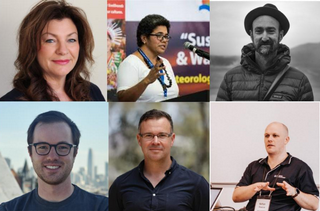 Information about the keynote speakers can be found on the Programme Page.
We wish you a wonderful time.
FOSS4G SotM Oceania 202 organising team.